How to use Private DNS on an Android phone (step by step)
This tutorial will show you step by step how to use Private DNS on an Android phone.
The steps on this page work for all Android phones that have Android 9, 10, or 11, such as Samsung, Lenovo, Motorola, OnePlus, ASUS, Nokia, Google, Sony, LG, and other Android smartphones.
You can use Google Public DNS, Cloudflare DNS, Quad9, AdGuard, or another private DNS provider.
Steps
1. Open your phone's settings.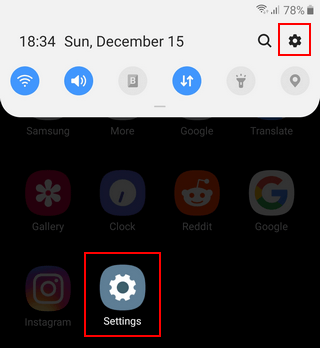 2. Open Network & internet or Connections.
3. Tap on Advanced or More connection settings.
4. Tap on Private DNS.
5. Tap on Private DNS provider hostname to select this option.
6. In the field below Private DNS provider hostname, you enter a private DNS provider hostname, like dns.google or one.one.one.one (Cloudflare) or 1dot1dot1dot.cloudflare-dns.com or dns.quad9.net or dns.adguard.com or another DNS provider. Note: You may want to test these DNS providers to see which one works best for you in terms of speed.
7. Tap on Save.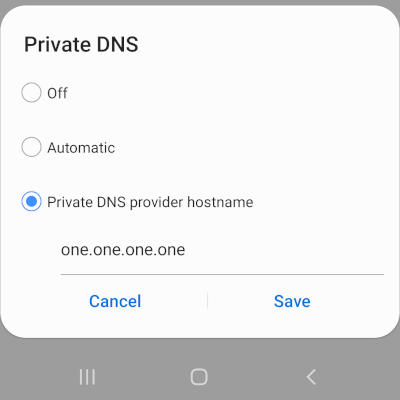 That's it. You're done. Your Android phone is now using a private DNS provider.
Private DNS is a feature first introduced in Android 9 Pie, that makes it easier to set up a custom private and secure DNS resolver on Android, which means that third parties between your Android device and the websites you visit won't be able to snoop on your DNS queries because they'll be encrypted.
Using the Private DNS feature can improve your online security and privacy, increase your internet speed, and it can also help you to unblock websites that are blocked by your internet provider.
If your smartphone is using Android 8 or an older version, then I recommend using Cloudflare's 1.1.1.1 app or the Quad9 Connect app. You can find both apps in the Google Play store.
---
Read more articles about Android
---
Related: