How to Resize Multiple Pictures in Windows without Software
Do you have pictures with a large file size?
Is the file size of your photos too big to send by email?
Then it's a good idea to resize those images and on this page...
...I will show you step by step how to reduce the file size of multiple pics at once without using any software in Windows 7, 8, 8.1 and 10.
But first:
Resizing Pictures
Resizing pictures is a good option for if you want to send multiple pics that have a large file size by email or if you just want to save some disk space on your computer hard drive, external hard disk or usb flash drive.
With resizing I mean making the size (dimension) and the file size of the photos smaller.
And now:
Reduce the File Size of Multiple Photos in Windows
These instructions work for Windows 7, 8, 8.1 and 10.
1 Create a new folder.
You can give the folder a name like "resized images" or "resized pics".
2 Open the folder (location) on your computer where the photos are that you want to resize.
3 Select (highlight) all the pictures.
You can select the photos by pressing Ctrl + A on your keyboard or use your computer mouse.
4 Right-click on one of the images, go to "Send to" and choose "Mail recipient".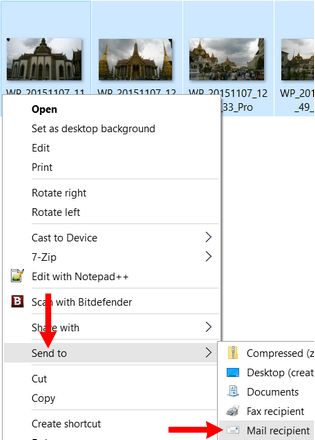 Now a small window will open...
5 Select a picture size.
1024 x 768 is a good size.
6 Click on "Attach".
Windows will now try to open an email program like Outlook and if you don't have a email program, then you will get an error message that says that there is no email program associated to perform the requested action etc...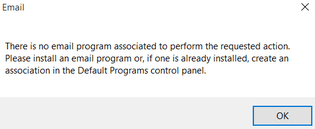 It's okay, no problem, because we don't need an email program.
Don't click on "OK" and don't close the window yet.
7 Open the Windows search bar.
You can find the Windows search bar when you open the start menu or in Windows 10 it's also located in the task bar.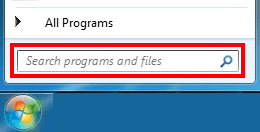 8 Enter the following into the Windows search bar:
%temp%
9 Press Enter (on keyboard).
This will open the Windows Temp folder and in this folder you will see your resized images.
Now it's time to copy the photos from the Temp folder into the new folder that you've created before.
10 Select (highlight) all the pictures.
To select all the images, just click on the top image, hold the Shift button (on keyboard) and click on the last image.
11 Right-click on one of the selected images and choose "Copy".
12 Open your "resized images" or "smaller pics" folder.
13 Right-click into the folder and choose "Paste".
Now all of your resized pictures will be copied from the Temp folder into the new folder.