How to disable a Microsoft account in Windows calendar
This tutorial will show you step by step how to disable (remove) a Microsoft account in the Windows Calendar app in Windows 10 and 11.
Steps
1. Open the Calendar app. You can find the app in the start menu. On Windows 11, you may need to click on the All apps button in the top right corner of the start menu to find the Calendar app.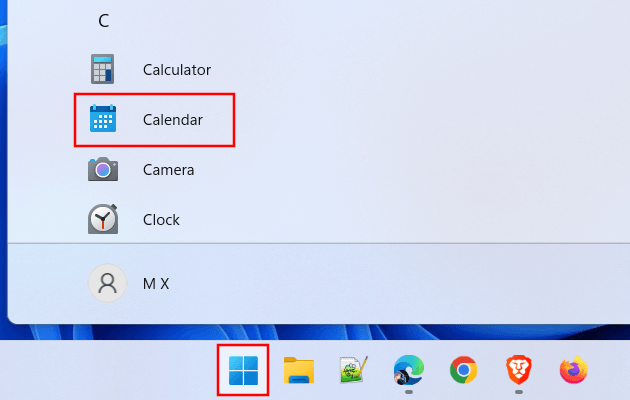 You can also click on the Windows start menu button > type calendar > click on Calendar when it appears in the search results.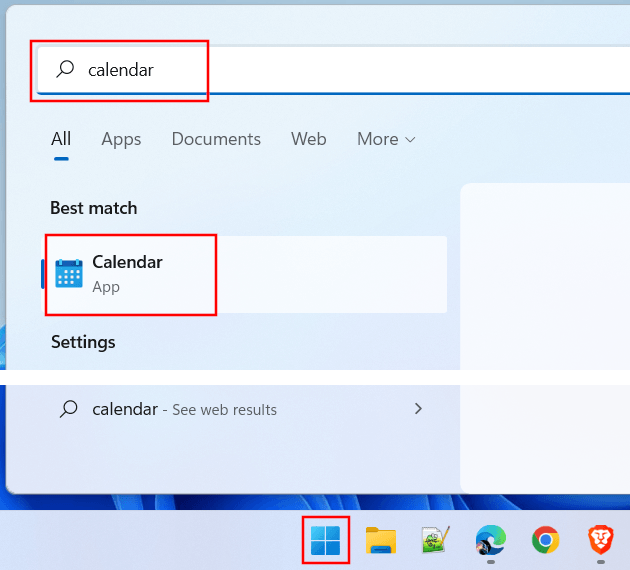 2. In the left sidebar of the Calendar app, you will find your Microsoft account(s) indicated as Outlook, Hotmail, or Live, and here you will need to uncheck all calendar options (e.g., Calendar, Holidays, Birthdays, etc.).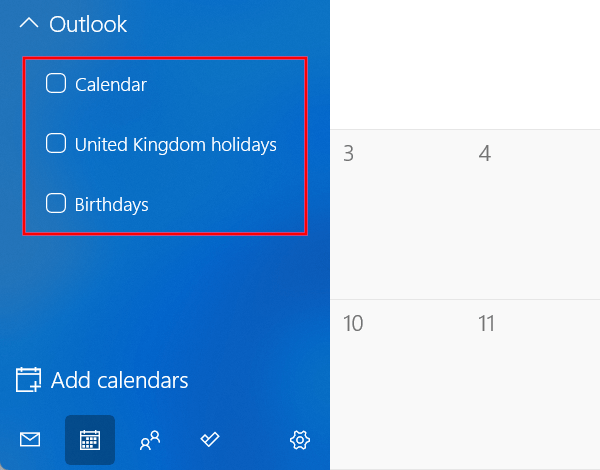 That's all. Your Microsoft account is now disabled in the Calendar app.
3. You can now close the Calendar app.
---
---
Related:
How to remove calendar notifications from Windows lock screen