How to disable fast startup in Windows 10 (step by step)
This tutorial will show you step by step how to disable fast startup in Windows 10.
Steps
1. Type control panel in the Windows search bar and then click on it when it appears.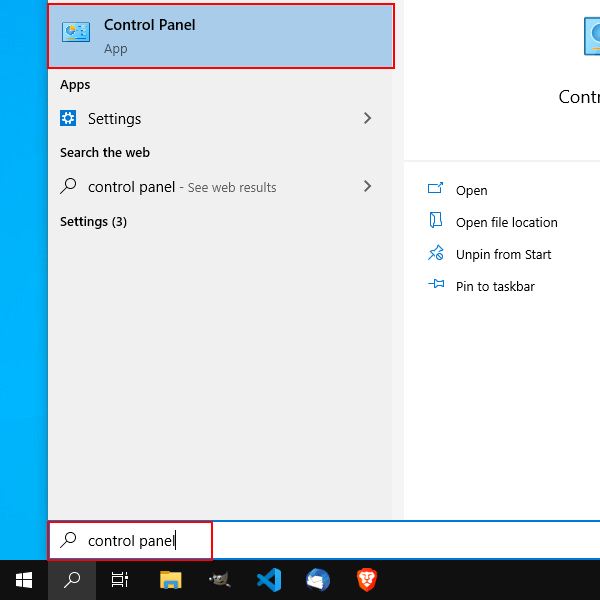 You can also click on the start menu button > Windows System > Control Panel.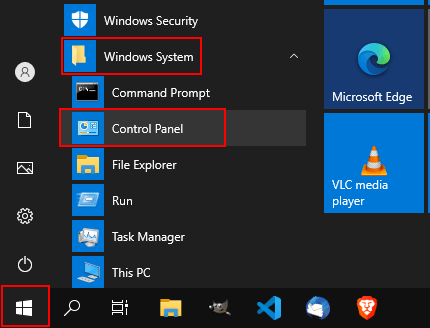 2. Click on System and Security.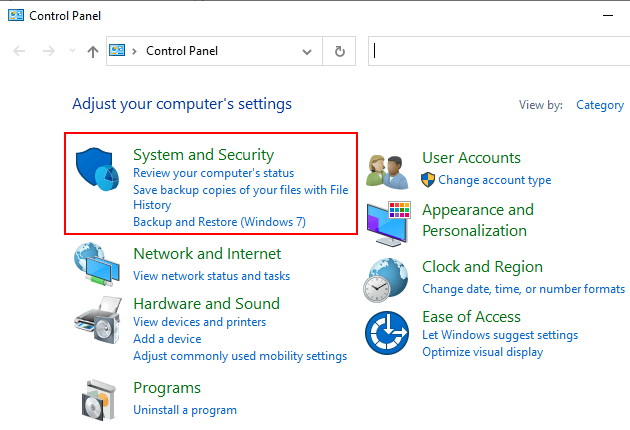 3. Click on Power Options.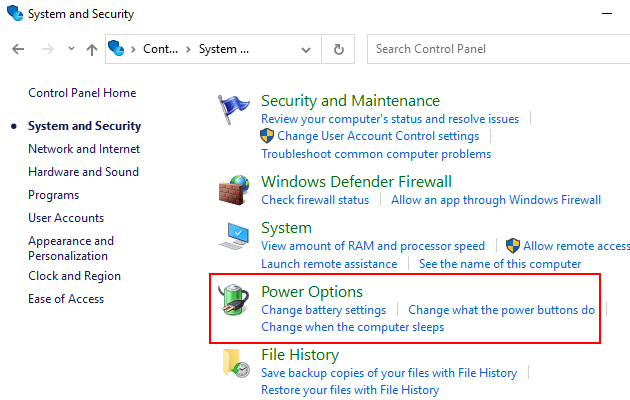 4. Click on Choose what the power buttons do in the upper left corner.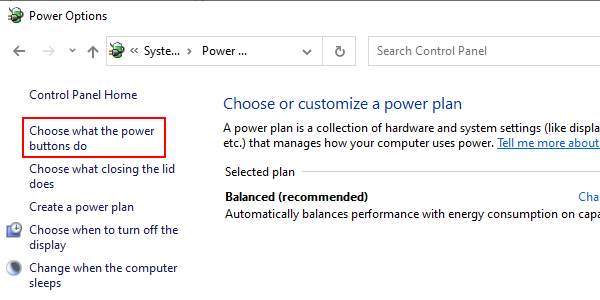 5. Click on Change settings that are currently unavailable.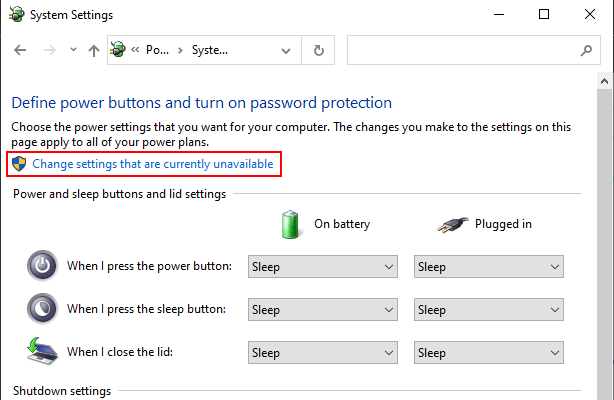 6. If the User Account Control (UAC) window appears, you click Yes.
Note: Depending on your settings, you might need to enter your administrator password first and then click Yes.
7. Uncheck the Turn on fast startup option.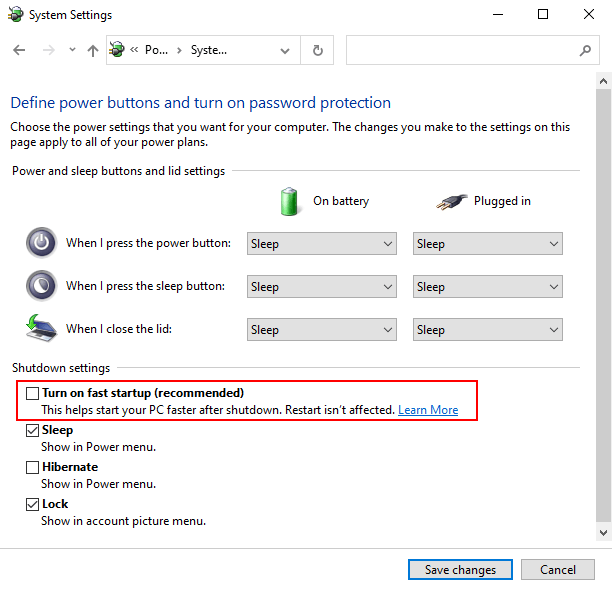 8. Click on the Save Changes button at the bottom of the window.
The fast startup feature is now disabled.
9. Restart your PC.
---
---
Maybe you're also interested in:
How to show, hide, or resize desktop icons in Windows 10
How to hide the Recycle Bin from the desktop in Windows 10
How to pin any folder to the taskbar in Windows 10
How to make the Windows taskbar more or fully transparent in Windows 10
How to change the color of only the taskbar in Windows 10
How to remove items from the Windows 10 taskbar