How to open a ZIP file on a Samsung Galaxy phone or tablet
This tutorial will show you step by step how to open (extract) a ZIP file on a Samsung Galaxy phone or tablet.
ZIP is an archive file format that supports lossless data compression.
For this tutorial, we'll be using an app called My Files and this app comes preinstalled on most Samsung Galaxy smartphones and tablets. My Files helps you manage and organize any file stored on your device or other locations (e.g., SD card).
Steps
1. Open the "My Files" app.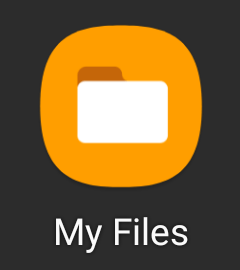 2. Go to the ZIP file you want to open.
3. Tap on the ZIP file.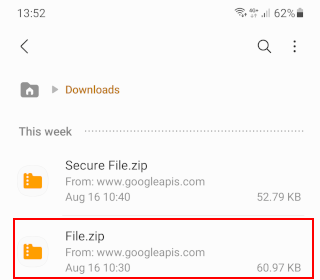 Now you can see the contents of the ZIP file.
4. Tap on Extract at the bottom of your screen.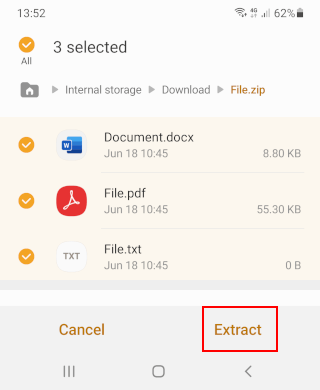 5. You can enter a name for the folder or leave the default name.
6. Tap on Extract.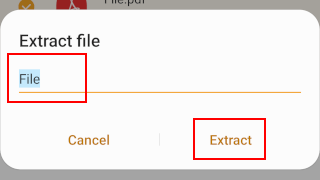 That's it. The My Files app will now unzip the ZIP file on your Samsung Galaxy device.
When the extraction is complete, it will open the folder with the extracted files.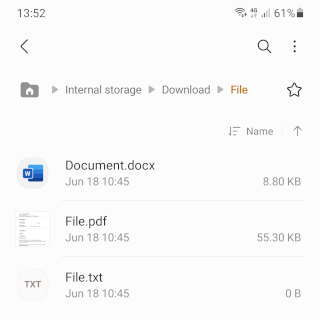 ---
If you like this article, you can buy me a coffee.
---
Read more articles about Android
---
Related:
How to open (unzip) a ZIP file on an Android phone or tablet