How to delete saved passwords in Samsung Internet (step by step)
This tutorial will show you step by step how to delete saved passwords in the Samsung Internet web browser.
Steps
1. Open Samsung Internet.
2. Tap on the ≡ menu button in the bottom right corner.

3. Tap on Settings.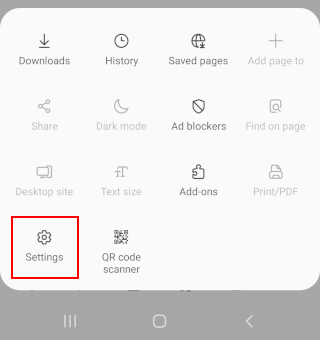 4. Tap on Personal data.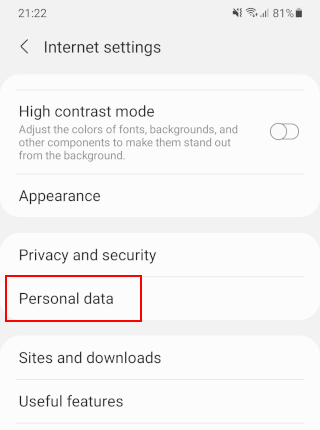 5. Tap on Usernames and passwords.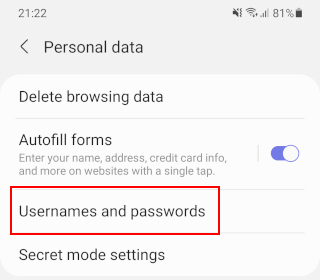 6. Tap on Delete located in the top right corner.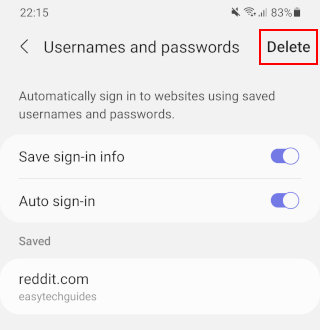 7. Select the password or passwords you want to delete.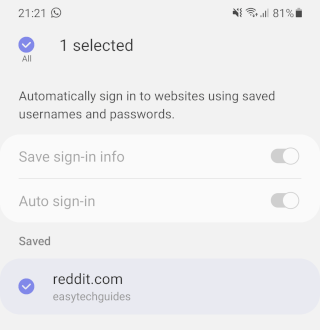 Tip: If you want to delete all saved passwords at once, then select the All option in the top left corner.

Note: You can also long-press (press and hold) on the password you want to delete.
8. Tap on Delete or Delete all located at the bottom.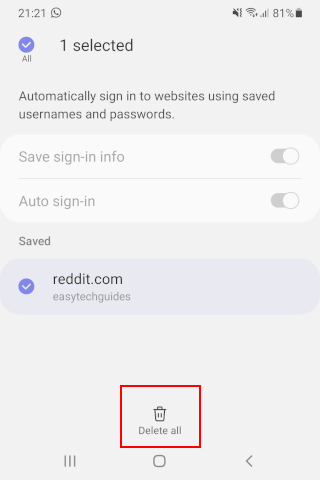 Samsung Internet will delete the saved password(s).
---
Read more articles about Android