How to clear app cache on Android (step by step)
This tutorial will show you step by step how to clear app cache on an Android phone.
The steps on this page work for all Android phones, such as Samsung, Google, OnePlus, Motorola, Xiaomi, Nokia, Oppo, and all other Android phones.
You can clear the cache of apps, such as WhatsApp, Instagram, Facebook, Twitter, TikTok, Reddit, YouTube, and other mobile apps.
Clearing the app cache may free up space on your phone or solve a problem you have with an app.
Clearing the app cache deletes temporary data. It doesn't delete data like usernames, passwords, and game progress.
Steps
1. Long-press (press and hold) on the icon of the app.
2. In the menu that appears, you tap on the (i) icon or tap on Info.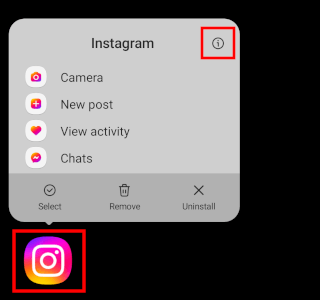 You can also open your phone's settings > Apps > tap on the name of the app.
3. Tap on Storage.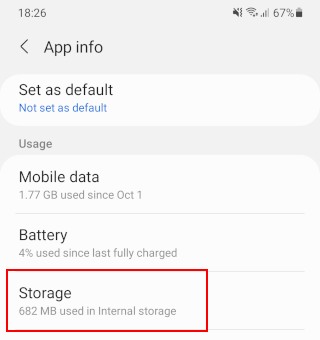 4. Tap on Clear cache.

---
---
References:
https://www.makeuseof.com/tag/clear-cache-android/
https://www.androidpolice.com/clear-app-cache-data-android/
https://www.androidcentral.com/how-and-when-clear-app-cache-or-data-android
https://www.howtogeek.com/834387/how-to-clear-your-cache-on-android/