How to change screenshot format JPG to PNG on a Samsung phone
This tutorial will show you step by step how to how to change the screenshot image format from JPG to PNG on a Samsung phone.
By default, screenshots are being saved as JPG images on your Samsung phone, but you can make your Samsung smartphone save screenshots as PNG images in a few simple steps.
Steps
1. Open your phone's settings.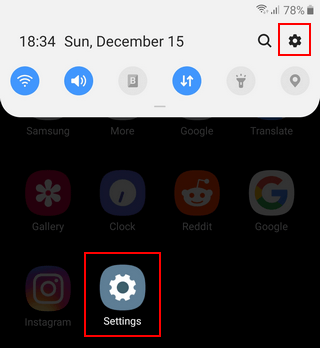 2. Tap on Advanced features.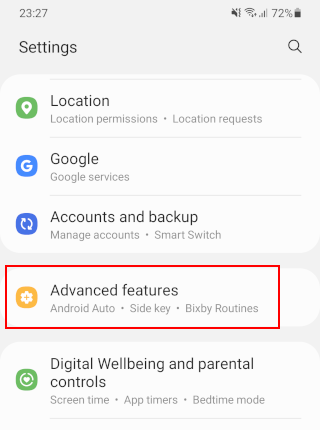 3. Tap on Screenshots and screen recorder.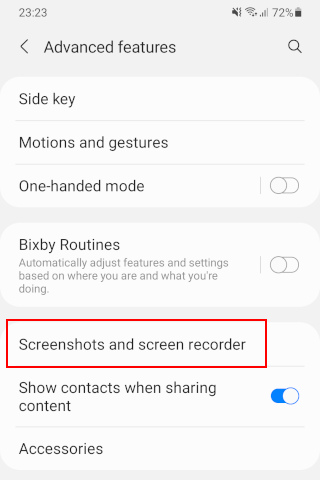 4. Tap on Screenshot format.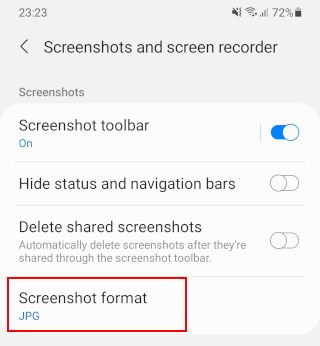 5. Select PNG.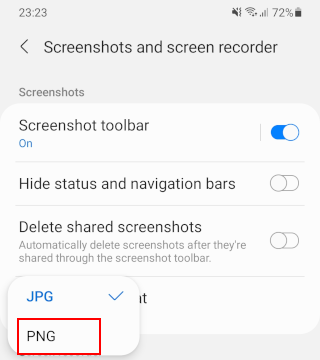 That's it. You've now changed the screenshot format on your Samsung smartphone.
---
---
Maybe you're also interested in:
How to stop Android from adding new apps to the home screen
How to disable Google Assistant on a Samsung phone
How to disable Samsung Free and remove it from the home screen
How to disable picture-in-picture on a Samsung phone
How to convert a JPG or PNG image to PDF on Android
How to disable the Bixby button on a Samsung phone
How to enable developer options on a Samsung phone
How to get the Google search bar back on a Samsung phone
---
Reference: