How to Change a Ringtone on a Nokia & Microsoft Lumia with Windows 10 Mobile
Tired of your current ringtone?
Then it's time to change it.
On this page I will show you in a few simple steps how to change your ringtone on your Nokia or Microsoft Lumia Windows 10 Mobile smartphone.
Change Your Ringtone
1 Open "Settings".
2 Open "Personalization".
3 Open "Sounds".
4 Tap on the "Ringtone" bar.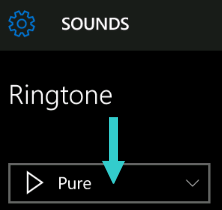 5 Tap on the ringtone of your choice.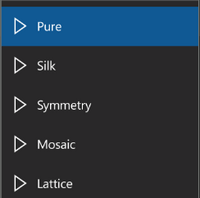 6 Close settings.
Related:
How to Set Mp3 as a Ringtone on a Lumia Windows 10 Mobile
How to Assign a Ringtone to a Contact on a Nokia or Microsoft Lumia
How to Set Mp3 as a Message Tone on a Nokia & Microsoft Lumia
How to Fix Nokia & Microsoft Lumia Does Not Ring or Vibrate with Incoming Phone Calls
How to Use Mp3 as Ringtone on Windows Phone 8, 8.1 & Windows 10 Mobile
How to Set a Mp3 Song as a Ringtone on a Nokia & Microsoft Lumia
Windows 10 Mobile