How to remove "Search tabs" in Google Chrome
This tutorial will show you step by step how to remove the "Search tabs" button in Google Chrome.
It only takes a few steps to get rid of the "Search tabs" button in the Google Chrome web browser.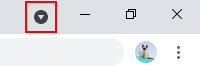 Steps
1. Open Google Chrome.
2. Type chrome://flags in the address bar.

3. Press the Enter key on your keyboard.
4. Type tab search in the search box.
5. Click on the selection menu button next to Enable Tab Search and select Disabled.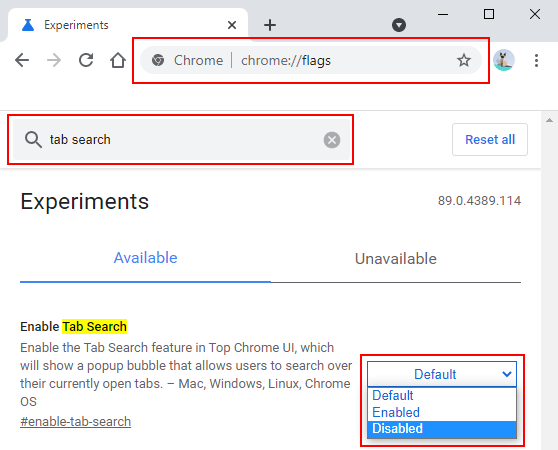 6. Click on the Relaunch button in the bottom right corner.
Google Chrome will now restart and after that, you will see that the "Search tabs" button is gone.
---