How to Fix a Slow Internet Explorer
Internet Explorer running slow?
Crashes a lot?
Then you've come to the right place, because here...
...I will show you step by step how to fix problems with Internet Explorer and make it fast again.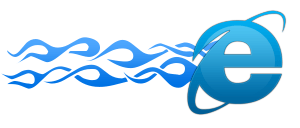 But first:
Internet Explorer (also known as Microsoft Internet Explorer or Windows Internet Explorer) is a web browser developed by Microsoft and included as part of the Microsoft Windows operating systems.
It's possible that you might experience some problems with this browser, like running (very) slow or stops working (crashes).
Don't worry. You're not the only one. There are a lot of people who experience problems with this web browser.
And when these problems occur, you often see the message Internet Explorer Not Responding.
It's annoying. I know. It also happened to me (when I was still using IE). Sometimes it took forever to load and open websites.
Luckily there are a few things you can do to repair and speed up Internet Explorer and on this page I will show you step by step how to do this.
And now:
How to fix a slow Internet Explorer & make it fast again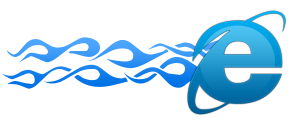 Delete Internet History
One of the reasons that the browser becomes slow or crashes might be, that it tries to get access to a corrupted file stored on a temporary location somewhere on your computer.
The first thing you should do, is to delete your Internet history (history, cookies, website data, temporary Internet files etc...).
1 Open Internet Explorer.
2 Press on the CTRL + Shift + Delete keys of your keyboard to open the "Clear Browsing History" window.
3 Select the items you want to delete.
4 Click on "Delete".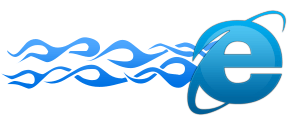 Disable & Delete Add-ons
Too many add-ons (extensions and plugins) can also make the browser slow and/or crash.
The second thing you should do is to disable and/or delete the add-ons that you don't need and use.
1 Open Internet Explorer.
2 Click on the tools (options) button in the main toolbar.
3 Click on "Manage Add-Ons".
There are 4 types of add-ons: Toolbars and Extensions, Search Providers, Accelerators, and Tracking Protection.
4 Click on the type of add-ons you want to view (located in the left-sidebar).
5 Right-click on the add-on and choose "Disable".
6 Click on "OK" and restart the browser.
If you want to delete a add-on, then right-click on the add-on and choose "Remove". If there's no "Remove" option (like with toolbars) then you need to open "Programs and Features" (located in the Control Panel) and uninstall the add-on(s) there (like uninstalling programs).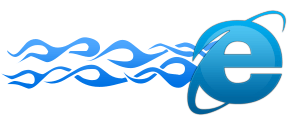 Uninstall & Reinstall
A incorrect or corrupted installation can also lead to problems.
When your problem is not solved, then you can always uninstall and reinstall the browser on your PC.
1 Open Windows start menu.
2 Open "Control Panel".
3 Open "Programs and Features".
4 Click on "View Installed Updates" (located at the left sidebar).
5 Right-click on "Internet Explorer".
6 Click on "Uninstall".
7 Restart your computer to complete the process.
8 Go to the official Microsoft Internet Explorer download page (click here).
If the link isn't working then just search for "download internet explorer" in Google and open the official Microsoft website.
9 Click on "Download Internet Explorer".
10 Follow the instructions to install the browser.
Related: