AOMEI Backupper review: A user-friendly, all-in-one backup program
AOMEI Backupper is an all-in-one backup program for making backups of your files, folders, partitions, hard drives and system, and making clones of your hard drives, partitions, and systems.
AOMEI Backupper's interface is so user-friendly that even beginners will have their data, hard drives, partitions and system backed up in no time.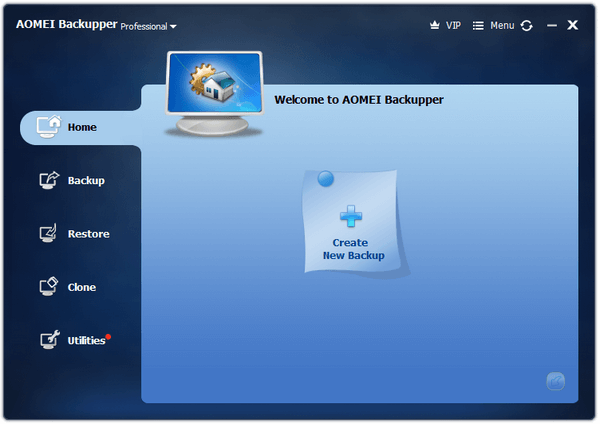 AOMEI Backupper offers the following backup types: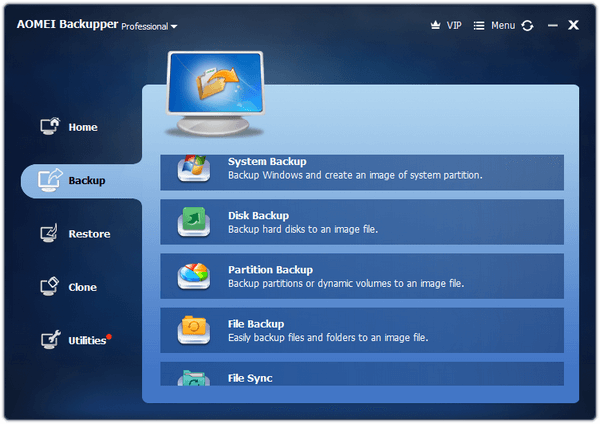 AOMEI Backupper offers the following clone types:
Disk Clone: to clone a hard drive to another hard drive
System Clone: to clone or migrate your system to SSD or another hard drive
Partition Clone: to clone a partition or volume from one to another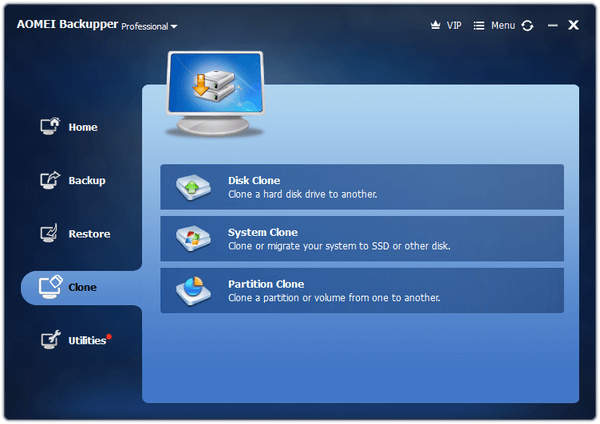 AOMEI Backupper offers the following tools:
Check Image: to check the data integrity of a backup image
Create Bootable Media: to create a bootable rescue media such as a CD, DVD or USB drive
AOMEI Centralized Backupper: to centrally manage backup and restore tasks for multiple computers
Explorer Image: to mount an image to a virtual partition for browsing backups via Windows Explorer
Merge Images: to merge multiple incremental backup images into one image
Import/Export Configuration: to import and export the configuration file to manage your backup tasks
AOMEI Image Deploy: to deploy an image to multiple computers
AOMEI PXE Boot Tool: to load the micro-system on the network for system maintenance
View Logs: to view the records that occur during a backup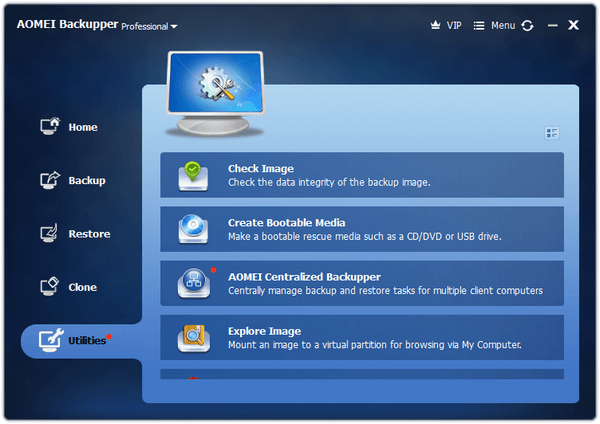 There's a free version of AOMEI Backupper, called AOMEI Backupper Standard and there's a paid version, called AOMEI Backupper Professional.
---
Download AOMEI Backupper Standard (FREE)
Buy AOMEI Backupper Professional (with free lifetime upgrades)
Download and try AOMEI Backupper Professional for FREE
---
Full features list of AOMEI Backupper
AOMEI Backupper Standard and AOMEI Backupper Professional offer the following features:
Windows XP, Vista, 7, 8, 8.1 and 10 support
Manage previous backup images after upgrading: edit, explore, check, or restore old backup images created with an older version of AOMEI Backupper after upgrading to a newer version
No reboot required during installation and backup
Technical support (low for the free version)
System backup and restore
Disk backup and restore
Partition backup and restore
Schedule automatic backups
Full backup
Incremental backup
Differential backup
Sector-by-sector backup: will backup all sectors on a selected partition or disk no matter if it's used or not
Intelligent backup: will only backup used sectors
Comment backup image
Explore backup image
Check backup image
Compress backup image
View backup logs
Email notifications
Backup to local disk
Backup to external disk
Backup to USB flash drive
Backup to NAS/network
Disk clone
Partition clone
Create a Windows PE or Linux bootable USB drive, CD or DVD
Hot backup/clone: backup or clone without interrupting or shutting down Windows and other running programs
Perform scheduled backup tasks whether your Windows account is logged in or not
Support to choose a network mapped drive as destination
Support to simultaneously choose multiple files on the network drive as the backup source
Support to prevent a computer from going to sleep during the backup process
Backup and sync data in the background: automatically invoke the system tray notification icon to show backup or sync progress if you close the main window, and then continue to perform a backup or sync task in the background
Support to choose a cloud storage app as destination for file backup and file sync. It supports Google Drive, OneDrive, Dropbox, Box, SugarSync, hubiC, and Cloudme
AOMEI Backupper Professional also offers the following features:
Dynamic disk support
Exclude a certain file extension from a file backup
Command line backup: create backups using the command prompt or using batch scripts
Command line restore: perform a system restore, disk restore, universal restore and more using the command prompt
Command line clone: perform a system clone, disk clone, partition clone using the command prompt
Disk space management: automatically delete old backup images based on a specified value
Merge Backup Images: combine full backup and its chained incremental backups into a single backup for better management
System Clone: clone Windows from HDD/SSD to HDD/SSD without reinstalling Windows and installed programs
Restore from PXE network boot: startup client-side computers within LAN through the network booting for system maintenance
Universal Restore: restore backup images from one computer to another with dissimilar hardware or migrate system from physical to virtual (P2V) machine
Event-triggered scheduling backups: automatically perform backup tasks in real-time based on user login, user log off, system startup, and system shutdown
Perform missing scheduled backup after startup
Manually resize a partition while disk clone or restore
Encrypt backup images (add password protection to your backups)
Split backup images
Backup to CD or DVD
Differential backups with schedule task
I'm using AOMEI Backupper for a while now and are very satisfied with this backup program. First, I was using the free version and now I'm using the paid version with free lifetime upgrades.
---
Download AOMEI Backupper Standard (FREE)
Buy AOMEI Backupper Professional (with free lifetime upgrades)
Download and try AOMEI Backupper Professional for FREE
---
Disclosure:
If you use my affiliate link and choose to make a purchase, I will earn a commission. This commission comes at no additional cost to you. Please understand that I have experience with this software, and I recommend AOMEI Backupper because I think it's a good program, not because of the small commission I make if you decide to buy the product. The company also gave me a free copy of AOMEI Backupper Professional for testing and reviewing this product.
---
Maybe you're also interested in:
How to back up your files using AOMEI Backupper
How to create a system image backup using AOMEI Backupper
How to transfer files from one cloud storage service to another